I helped co-found 2 companies; ecommerce software-as-a-service company Shogun, and digital creative agency Glass + Marker. Here's a bit more about each of them.
---
Shogun
In 2015, I cofounded Shogun, an eCommerce SaaS company for codeless creation and management of ecommerce websites. My cofounder, Finbarr, and I bootstrapped Shogun to $1.3M+ ARR growing at 560%+ YOY, and participated in Y Combinator 's Winter 2018 batch.
Shogun has grown to 33,000+ customers, 8 figure ARR, and is backed by Y Combinator, Initialized Capital, VMG, Accel, and Insight Partners with $115M raised to date. Press: Seed, Series A, Series B, Series C.
I served as COO for Shogun from 2015 until 2021, and currently serve on the Board of Directors.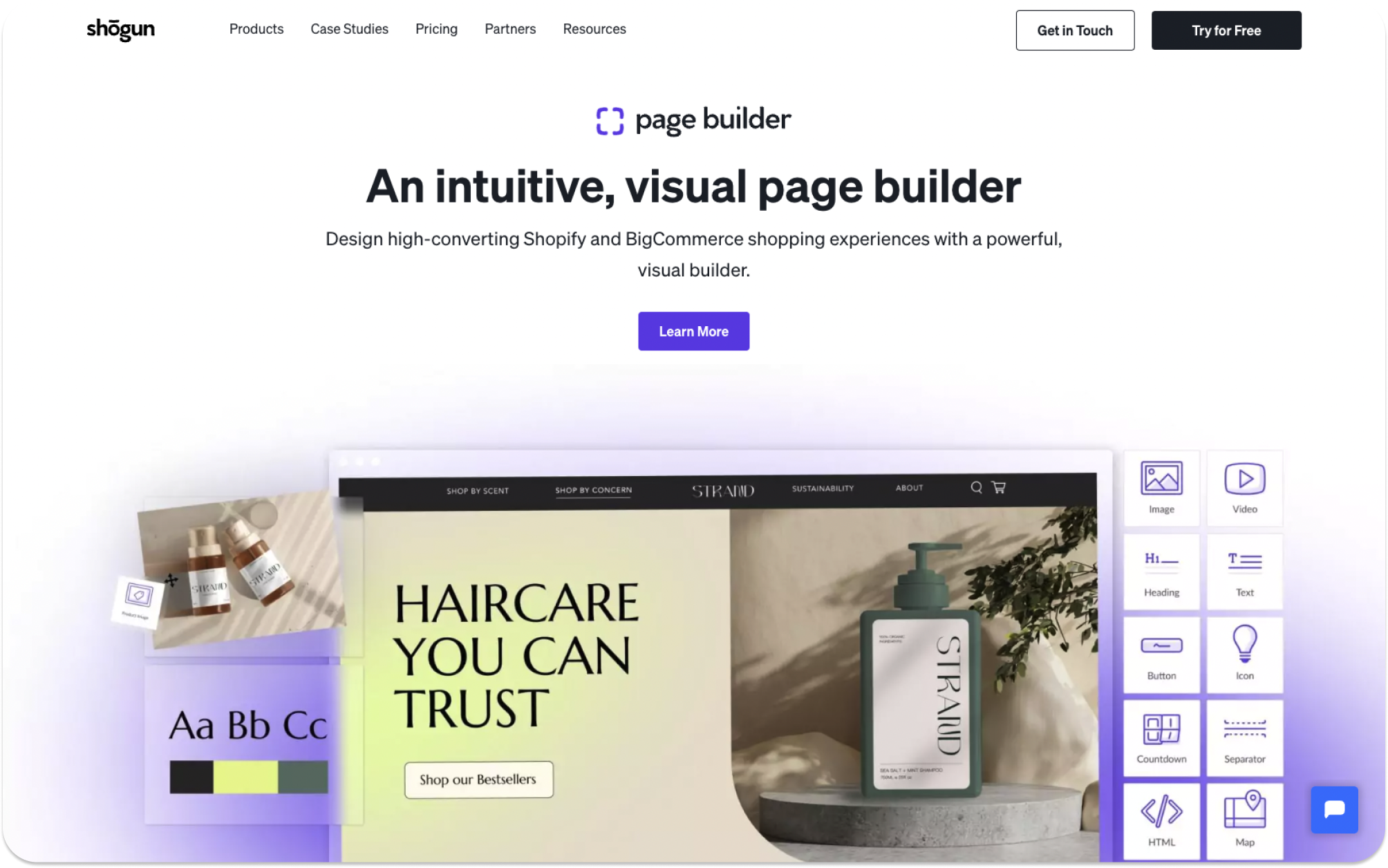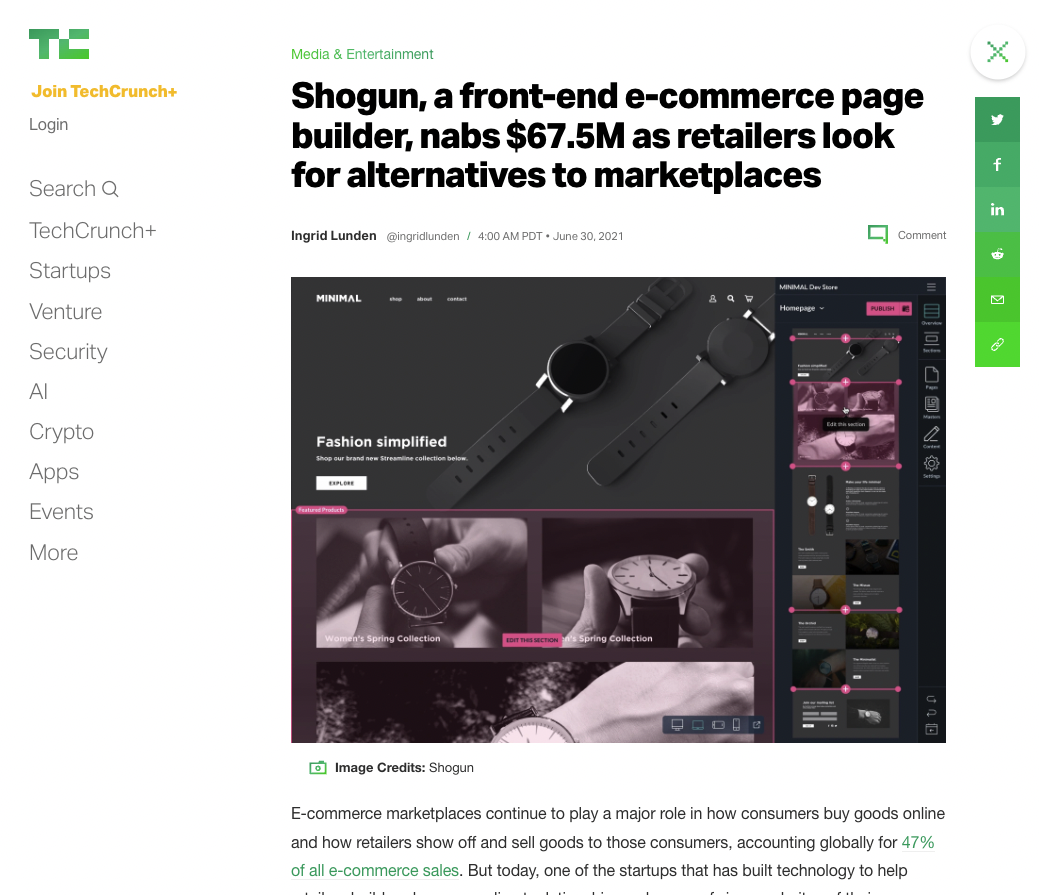 Glass + Marker
Before Shogun, I cofounded Glass + Marker; a creative agency for tech companies. Initially, G+M catered to small startups (eg. Cruise, Soylent) and a few divisions of Google; ​today, they have a client roster that includes Slack, Zoom, Jeep, Niantic Labs/Pokemon Go!, WeWork, Snowflake, Crowdstrike, Stitch Fix, amongst others.
As COO, I helped bootstrap G+M to ~$2M AR from 2011 until 2015. G+M has grown spectacularly since my departure in 2015, and I couldn't be more proud of them!